Next-gen

Applicant Tracking System

to Streamline Recruitment
With Careerlink's sophisticated applicant tracking system software (ATS), hiring the ideal candidate is quicker and easier than ever before. Whether you want to submit a single job posting or benefit from the unlimited postings a package provides, recruitment management software will transform your hiring process and get you the best applicants to interview every time.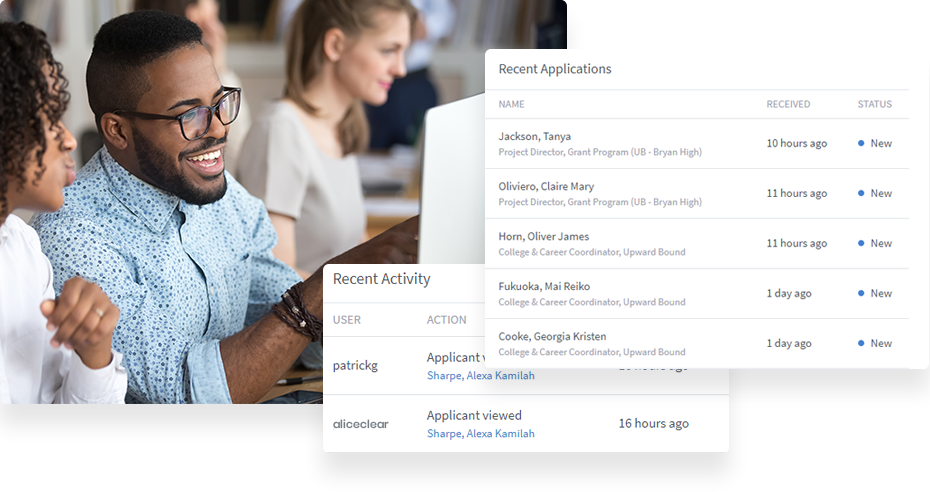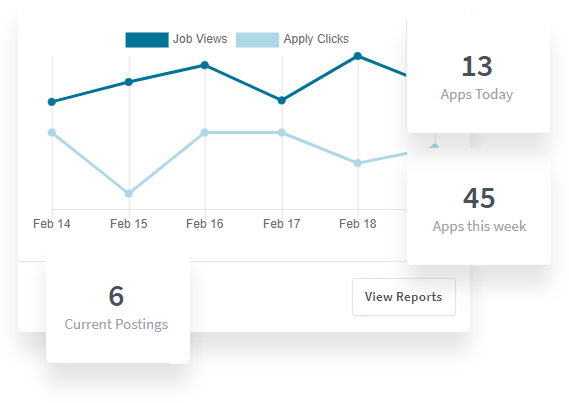 Our applicant tracking system for recruiters saves you countless hours by acting as an outstanding personal assistant. While it's impossible for a human brain to keep track of every submitted CV, this SaaS (Software as a Service) monitors your talent pool, filtering out unsuitable candidates and leaving you with the best talent. With a clear idea of who the superior applicants are, hiring the right person for the job is a fast, simple task.
Our applicant tracking system is free
Hiring employees is one crucial part of business you definitely don't want to scrimp on. When you cut corners during the recruitment process, the top talent in your industry will never apply for your open positions. Instead they'll favor the big corporations that have generous budgets, endless time and superior resources set aside for recruitment.
But you don't need extravagant funds to compete with the giants for the best professionals. There is a more affordable, effective way.
When you create a Careerlink account to post job listings online, you can leverage the power of an advanced system for tracking applicants free of charge. There are no hidden fees, no monthly costs, no annual bills. Unlimited use of the Careerlink ATS is free for as long as your subscription is valid.
This means every time you submit an open position with Careerlink and take advantage of the integrated applicant tracking system, resumes will be collected on your behalf and filtered accordingly. You can keep track of each applicant's past positions, qualifications, experience and skills for free with a modern applicant tracking system best suited to making your job easier.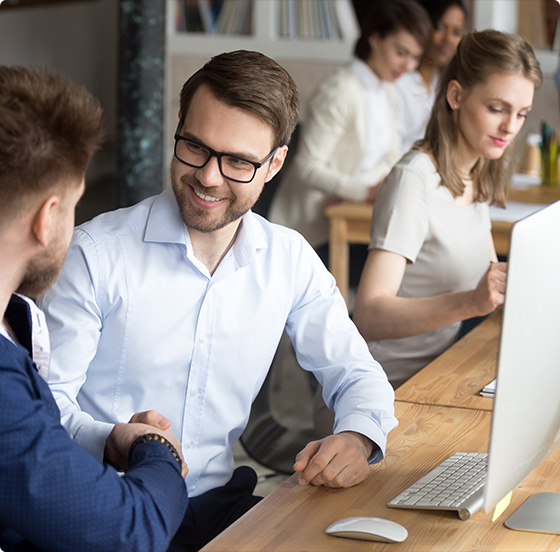 It doesn't matter whether you want to advertise a single position on a one-off basis, have the ability to post as many job listings as you want or upgrade your recruitment method with a full AIM membership and tech training, our ATS software comes at no cost to you.
Easy-to-use recruitment solution
Much more than just another piece of software to get to grips with, our complete ATS is designed to make your job easier, not harder. Through an innovative framework, intelligent filtering and advanced applicant tracking, fulfilling staffing needs becomes a smooth, effective task you'll no longer dread.
Designed with the user in mind, the ATS solution is easy to set up and even easier to use. With just a few clicks you can view applications according to what matters to you the most: specific skills, years of experience, former employers, location, etc.
Having an SaaS that does all the hard work for you means you'll never need to waste time sorting through unsuitable resumes ever again. All the useful information you need is consolidated into one easy-to-use piece of software that will streamline your recruitment process.
Best applicant tracking system for small business recruitment
Every small business can benefit from an applicant tracking system online. If you're a recruitment manager working in HR for a small enterprise, taking advantage of an applicant tracking system for small businesses can help you free up time to focus on refining your interview framework. Imagine how streamlined your hiring process would be if you didn't have to sort through huge numbers of resumes yourself.
Or if you work in an unrelated department for a small corporation and have been given the extra task of recruiting a new employee, an online ATS will speed up the process so you can get back to your regular responsibilities. Just think how much easier it would be to get your tasks done on time if you didn't have to spend time searching through potential candidate's job profiles.
Whatever your business structure looks like, with an applicant tracking system, small businesses can take the stress out of the hiring process and find the right staff to grow their companies without sacrificing optimized workflow.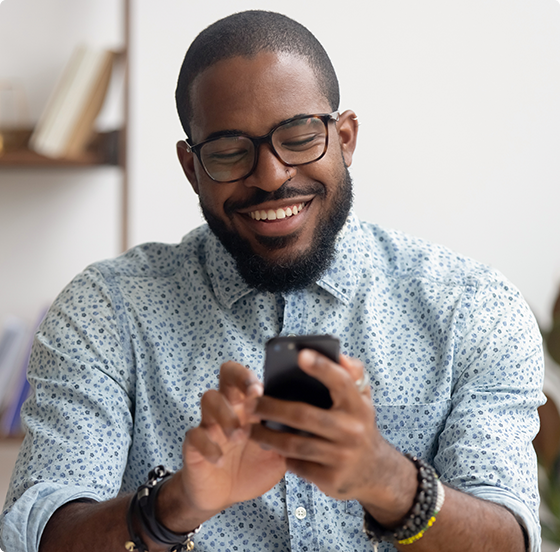 Painless recruitment management
Staffing is one of the most exhausting aspects of managing a business. From tracking applications and selecting those better suited for the position to shortlisting potential candidates and finding time to organize the interviews, employee recruitment can be incredibly time-consuming and complicated. But it doesn't have to be if you have the right tools to help you handle it all.
Our applicant tracking system for recruiters revamps the nightmarish hiring process into a hassle-free pleasure. Gone are the days of controlling multiple online recruitment accounts, losing track of great resumes and manually filtering CVs to see who's actually fit for the position. Recruitment management software takes care of the hiring aspects you hate, leaving you more time to focus on employing the best professionals for the job.
After you post a job on Careerlink, the advanced recruitment management system enables you to quickly and easily view the candidates who've applied and track the leading applications you're interested in. All in all, the ATS will help you attract better candidates and make smarter, faster hires.
Benefit from a free applicant tracking system, list your job openings and recruit top talent with Careerlink.
Get Started Now