Thank you for all you and your organization does for our team. The level of engagement and genuine empathy is truly refreshing. Thank you for your assistance in helping us find the right team members in this time so many organizations are struggling to hire. I do and would highly recommend Careerlink to my colleagues and business contacts.

Within 10 minutes of putting my ad online I already had my first two potential empoyees. I have now hired people for there different departments and continually have resumes to choose from. Most importantly, the cost was better than any of the alternate means that I have used. I personally recommend their service to anybody that needs to hire employees.
Thanks to Careerlink for helping us find a quality candidate. We decided to give Careerlink a try because of the scope of coverage the website provides, the online tracking tools available for employers, and the searching feature. Overall a very user-friendly site with the right amount of traffic/resumes for us. Thanks for a very positive experience.

Just wanted to let you know that Trinity Hospice just hired our first candidate strainght from your website. I absolutely love working on the job postings and being able to create a library of job deskriptions. Your website saves me each time I post something. Not only in money but the time it takes to pull from the library, post the position, review the candidates and then close the posting is just awesome. I also wanted to thank you for checking in on us from time you call. Thanks again for helping me find something this great.
We did hire from an applicant that saw the ad on your site. Your site was very helpful in our search for a good candidate. Thank you for your help.
The response from the website listing (for athletic Trainer) was great! I have managed to find someone who is going to help me with the business. Thanks for everything.
I am very happy with the system. Out of the 29 responses we received (for a Staff Engineer position), 14 were qualified and 4 were very qualified. That is an outstanding ratio. I will use your service again as we continue to grow.

I wanted to provide this brief testimonial about how much my program has benefited from using Careerlink.com in finding employees. The last three people that I have hired have come as a result of Careerlink. I have only been a subscriber for three weeks, but the amount of qualified candidates that I was able to reach was wondeful. Two of the three employees are as a result of using your resume database to find the right person for my openings. I was able to look at many different resumes of people looking for a job in my industry - childcare. The tool to add resumes to a favorites list helped me to track the progress that I had made on each employee. The most recent adition to my program came from a teacher looking for a jobs in the childcare field. She used it to find out what jobs were available and sent me a resume via e-mail. As soon as I found the e-mail, I was able to contact her, set up an interview, and offer her the job. She accepted. My subscription so far as been invaluable as it has given me the confidence to eliminate my print advertising all together if I choose to do so. I would highly reccomend Careerlink to others in the childcare field as well as other fields of occupation. Thank you Careerlink!
This summer alone I have hired 2 tellers from KCHASJOBS!

We have received a lot of response from the site.

we are fortunate that you and the Chamber made this recruitment option available. We are pleased with the exposure and happy with the results.

For professional level positions, we use Careerlink first before any other media. Careerlink is much more flexible than other forms of advertising - we can get our jobs posted quickly and remove them quickly when they are filled.
We placed our ad at 2:30pm an athursday aftermoon-by 8:00 am Friday morning we had received 17 resumes. By the next Tuesday we had close to 80 resumes. We had to shut off our ad on thursday of the same week as we had received over 100 resumes- We hired a very qualified individual on Friday who started to work on the next Monday. I was amazed at the quality and talent of the applicants we received.First time we had ever placed on ad online- we will continue to do so from now on.

When I signed up for an account with Careerlink.com, I did so with skepticism and desperation to find someone to even show up for an interview. I was tired of the expense and lack of performance from traditional help-wanted advertising. Within 2 hours of posting my first ad I had an application. Within 2 days I had made my first hire, and I continue to average an application a day submitted through our own web site. I am Truly a convert, and would highly recommend that anyone needing to hire people give Careerlink.com a chance.

The site is working like gang-busters. We posted a position just yersterday and already have 10 inquires!! Thanks!

Careerlink continues to be good to me. Of the 7 new hires I brought on, 6 originated from Careerlink.

I was overwhelmed with the response after posting an ad on your web-site. In Just days I had received over seventy resumes. I will certainly use your service again when searching for new employees.

Careerlink has enhanced the University's recruiting process, and assisted in attracting qualified regional and national administrative and faculty candidates.

Careerlink has enhanced the University's recruiting process, and assisted in attracting qualified regional and national administrative and faculty candidates.
I have been swamped with resumes which was definitely a plus! I was able to fill my vacant position (Customer Support Analyst) fairly quickly. I will certainly use your site again in the future.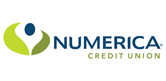 I love it, we have hadd phenomenal responses. The last ad we put up had 35 responses, even better than what we get from the newspaper. It is nice to get the jobs immediately up on the site and not having to fax the opening in, I can do it by myself and make any chnges. We have had very good luck and a lot of responses to the position.
It is very easy to use. I like looking at the statistics and the resumes, viewing the responses is pretty cool too.
Today I received a resignation at about 2 P.M. By 3 o'clock we had pulled the job description, drafted an ad and begun the posting process. At 4:17 P.M. - just two hours after the resignation - we had our first resume. And the candidate has respectable qualifications.